August 4, 2019 - Save the date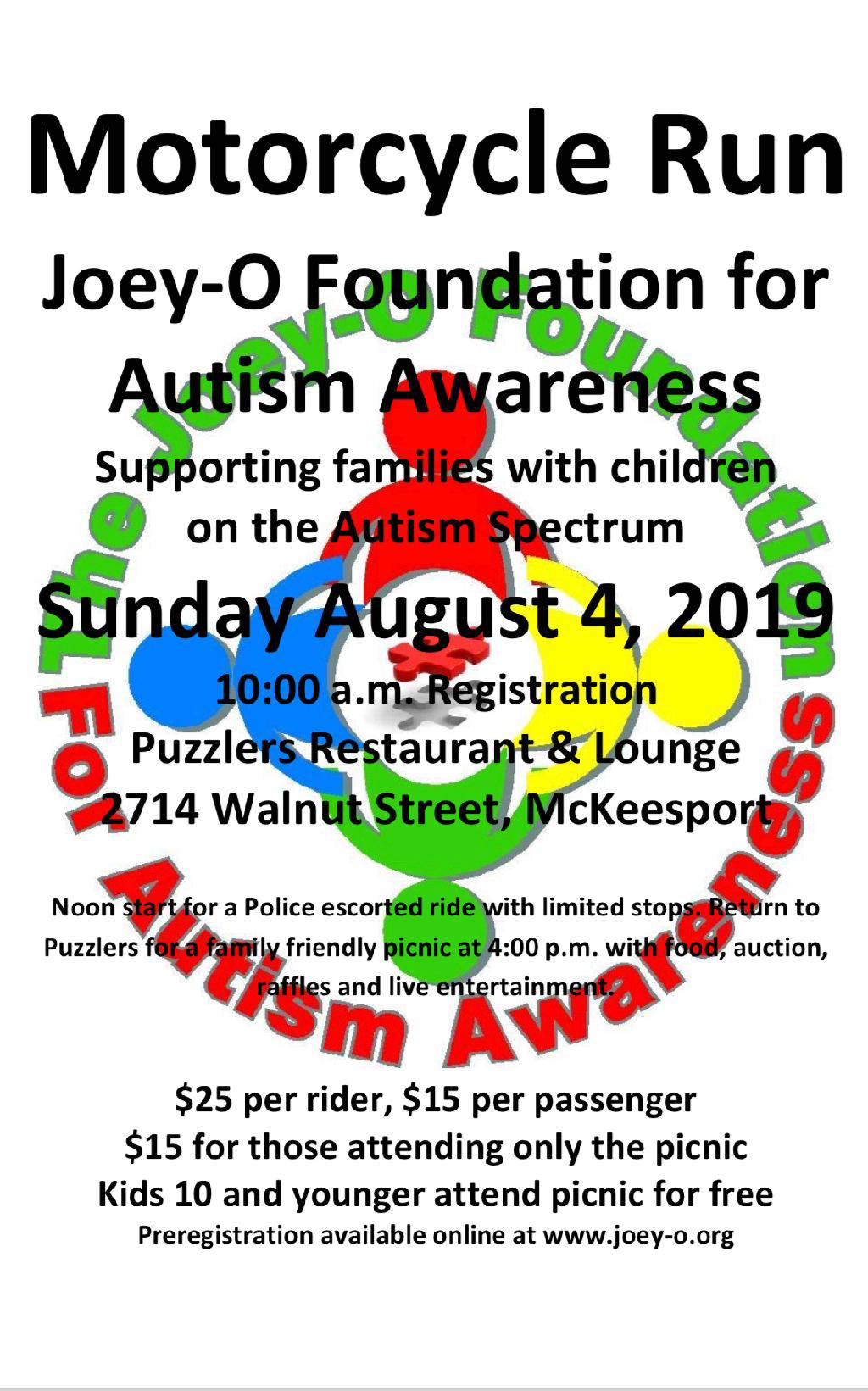 Pre-Registration for the August 4, 2019 Motorcycle Run Begins
PayPal Payment for the Pre Registration Must be Completed before Registration Information is Submitted

Choose your Type of Pre-registration by clicking on the arrow, then Add to Cart Button
Press the Continue Shopping button to return to add more registrations or Press the Check Out or Check Out with PayPal Button to complete your payment.
Please fill out the following form to complete your pre registration. Please remember, if you are sending a check, send it to Joey-O Foundation, P.O. Box 543, McKeesport, PA 15134 ASAP so that your registration will be complete.
January 27, 2013 - Graduation!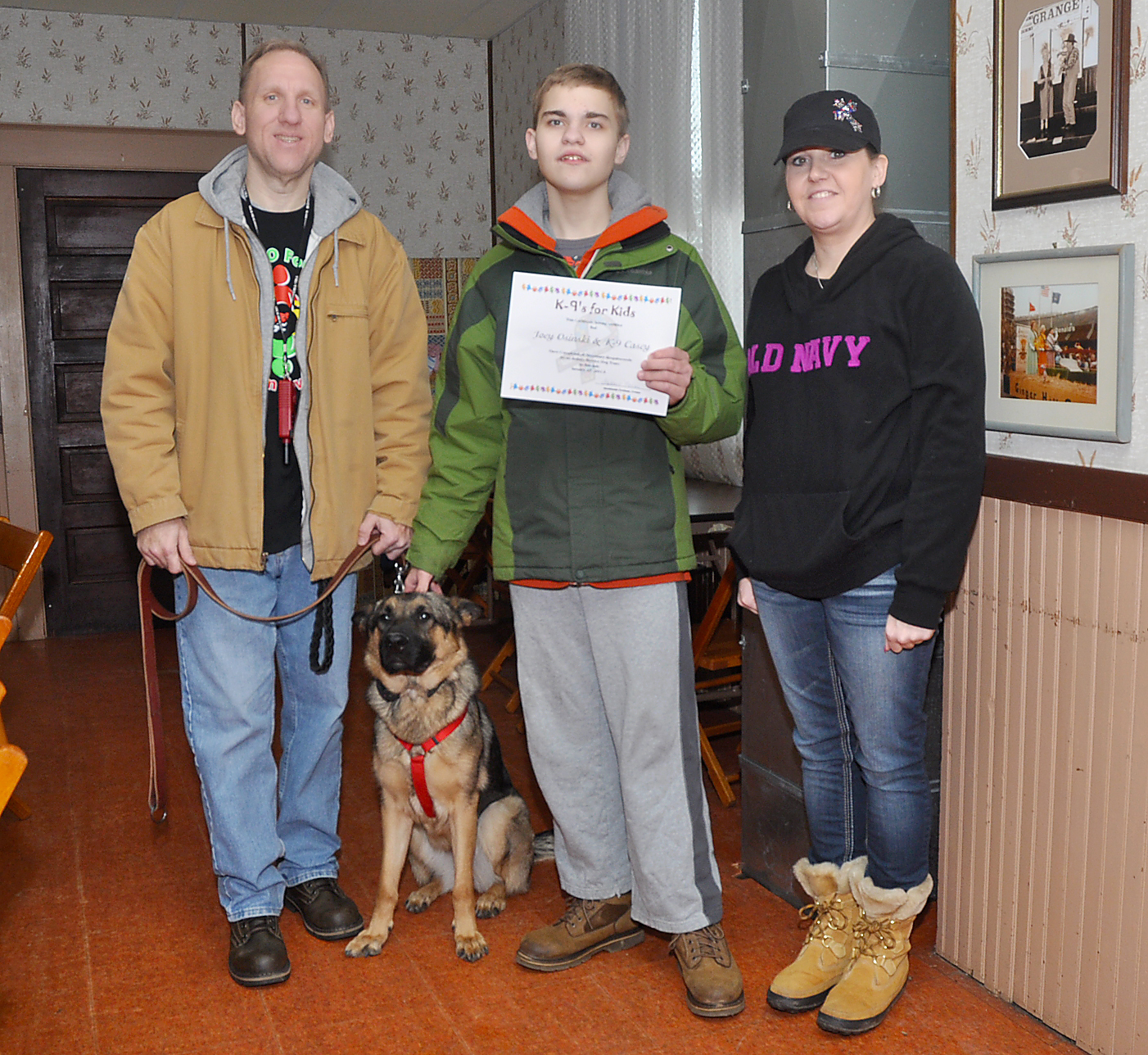 Jan 27, 2013 - Joe, Casey and Joey accept a training certificate from Stephanie Feehan of K9s for Kids. Casey is certified as an autism service dog, an official service dog in Pennsylvania. Joe and Joey are certified as her handlers. The 17-month-old German shepherd pup has been training with her family for the past year.
November 17, 2012 - McKeesport Holiday Parade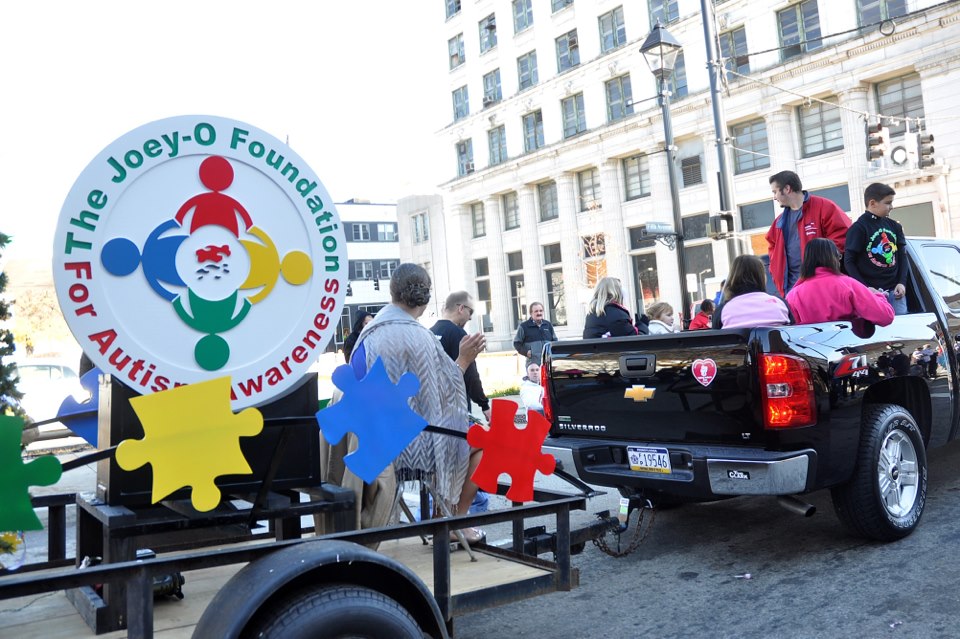 Joey-O Foundation for Autism Awareness float in the McKeesport Holiday Parade
July 21, 2012 - Inaugural Motorcycle Run
Click on the picture to see a gallery slideshow of all the Bike Run photos.
June 9, 2012 - Pittsburgh Walk Now for Autism Speaks
A group of nearly 30 walkers participated in the June 9 Walk Now for Autism Speaks event on Pittsburgh's North Shore on behalf of the Joey-O Foundation for Autism Awareness.
Tag Day - June 2, 2012 - Walnut Street and Eden Park Blvd